The #1 Bowl that Stops Cats From Vomiting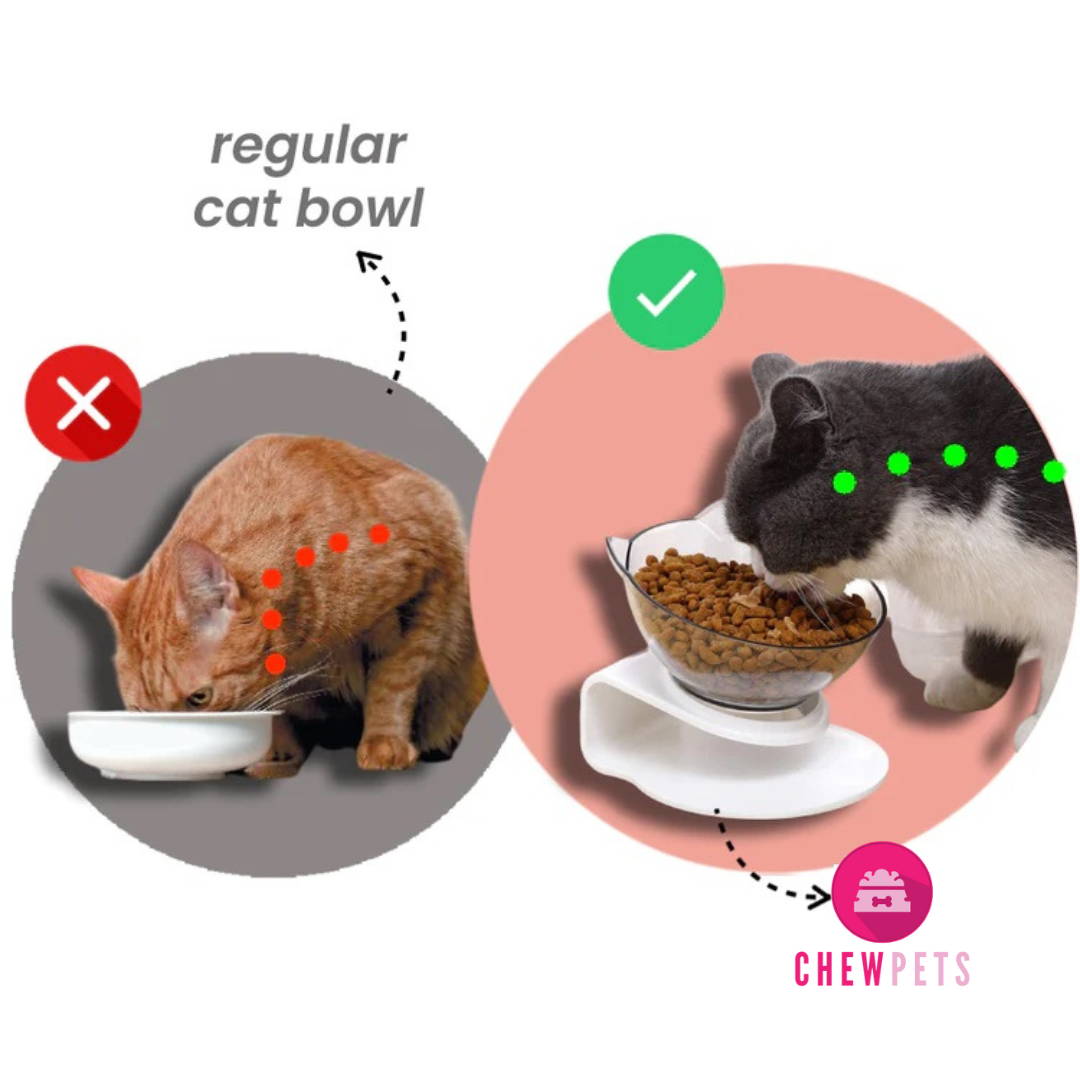 Cat's like eating from elevated feeders. It's better for their health too!
Ground level feeding
can cause poor feeding hygiene, stomach discomfort, and "shovel-eating".
Look at how much more the left cat needs to strain her neck compared to the right one.


Our ChewPets™ are tilted and elevated so your cat can eat in the most ergonomic feeding position for their bodies.
Our raised & tilted bowl design specifically lowers the pressure for your pet's joints and un-scrunches their stomach.
Happy Clients. Happy Cats.
Exactly what I needed for my fur baby!
I started with one of these bowls from @Chewpets. Now I have 3, one for each of my cats. They love them! 😻
It actually helped with his vomiting!
My cat loves this bowl! She used to sit and meow like she was hungry when there was still food at the bottom of her old bowl (she's so prissy). Now she eats ALL of her food, no problem
These bowls have stopped my cat from vomiting. It has been two weeks now and neither cat has vomited again. Not even a hairball!
How does ChewPets™ 2.0 compare?